On-Campus Study Spaces Closed
The East Food Court and Terrace Lounge are currently closed until further notice.
These study spaces may reopen again when the county's tier moves to Substantial or below. Check back for updates.
The Student Center building is closed until further notice. Staff will continue to work remotely and will remain available for assistance. Check back for updates.
Student Center & Event Services (SCES) is processing requests from UCI departments and Registered Campus Organizations (RCOs) for online Zoom Webinars.
To aid the efforts to proactively curb the spread of COVID-19, all in-person meetings and events that are scheduled to occur between Thursday, March 19, 2020 and Wednesday, June 30, 2021 have been canceled.
SCES staff will be reaching out to clients impacted by the preventative measures to discuss the cancellation process. Clients are being contacted in order of their event date.
For questions about cancellations related to COVID-19, please email your Senior Meeting & Event Planner or reserver@uci.edu.
In-person meeting and event inquiries must be submitted using the online request form, UCI Eventive. At this time, however, SCES is unable to process new inquiries and contract events due to uncertainty surrounding in-person events during COVID-19. New inquiries received by SCES are either being canceled or placed in a holding queue.
Thank you for your patience and understanding.
Student Center Hours
Closed until further notice.
Why Work at the Student Center
Flexible, part-time positions including day and night shifts allow students to schedule work around their classes with the additional benefit of never having to leave campus.
Messages to the Community
Read Vice Chancellor for Equity, Diversity and Inclusion Douglas Haynes' message.
Paint It Pink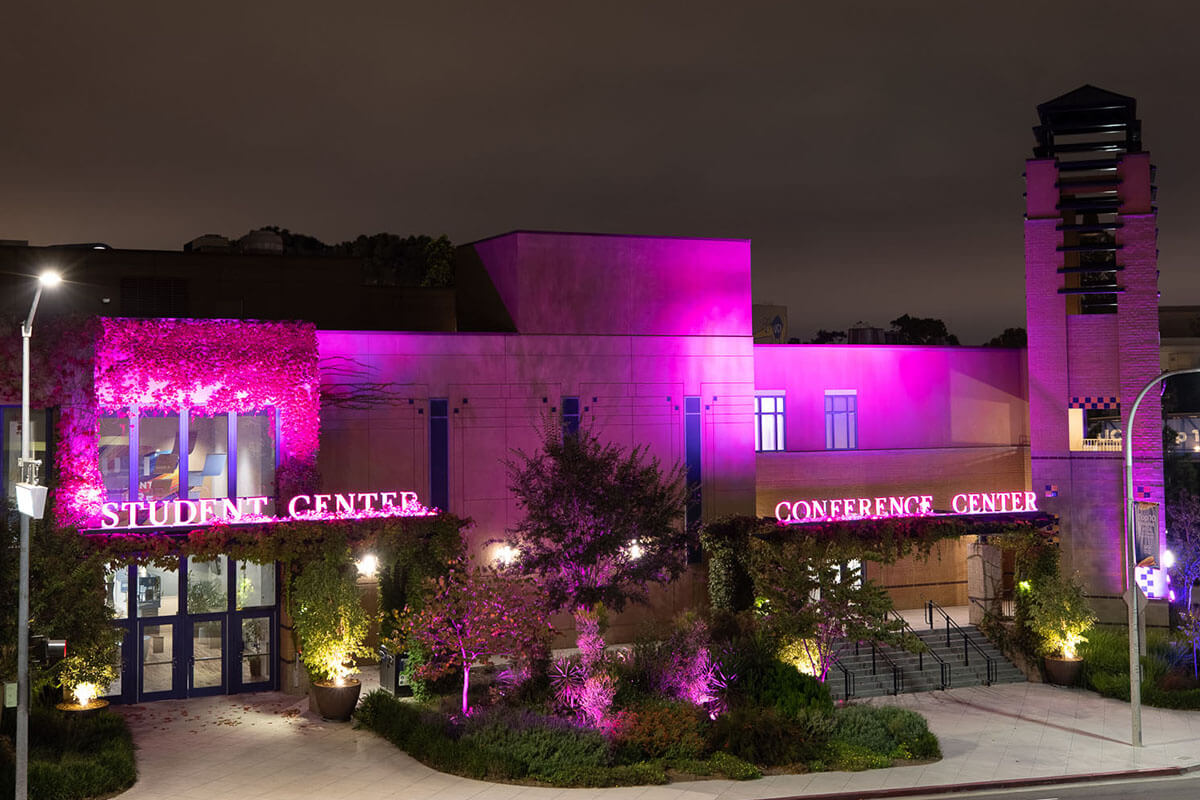 The UCI Student Center shows solidarity for Breast Cancer Awareness Month.
A Farewell to Spreadsheets
The UCI Web application dedicated to tracking employee progress and satisfaction draws in more accolades for the Student Center IT Developer team.
Zoomin' Through Spring Quarter
UCI's shift to online classes amidst global pandemic
Don't Miss Out On Free Virtual Events
The UCI Now app's latest feature invites the community to virtual events to help you stay connected to campus from home.
The Journey Toward Performance Excellence
Follow the Student Center IT Developer Team on their journey of performance excellence and their winning of the California Team Excellence Award.