Updated Event and Building Information
SCES is continuing to accept inquiries (for events within the booking release window) via UCI Eventive and to add inquiries to our holding queue. We will re-open for events beginning Tuesday, Sept. 7, 2021. Please check back regularly for updates.
Limited services are currently available including The Hill, The UPS Store, and Panda Express.
Accellion Breach Notice
The Accellion attack impacted University of California (UC), as the company previously disclosed in early April. Get the latest information about this event, our response, and available credit protection services.
NEW The East Food Court and Terrace Lounge are now reservable for students to study on campus.
Student Center Hours
Open on a limited basis.
The East Food Court and Terrace Lounge are reservable for individual study spaces.

Monday – Friday
9 a.m. – 12 p.m. · 2 p.m. – 5 p.m.
Closed 12 p.m. – 2 p.m. for cleaning
Why Work at the Student Center
Flexible, part-time positions including day and night shifts allow students to schedule work around their classes with the additional benefit of never having to leave campus.
Messages to the Community
Read Vice Chancellor for Equity, Diversity and Inclusion Douglas Haynes' message.
Paint It Pink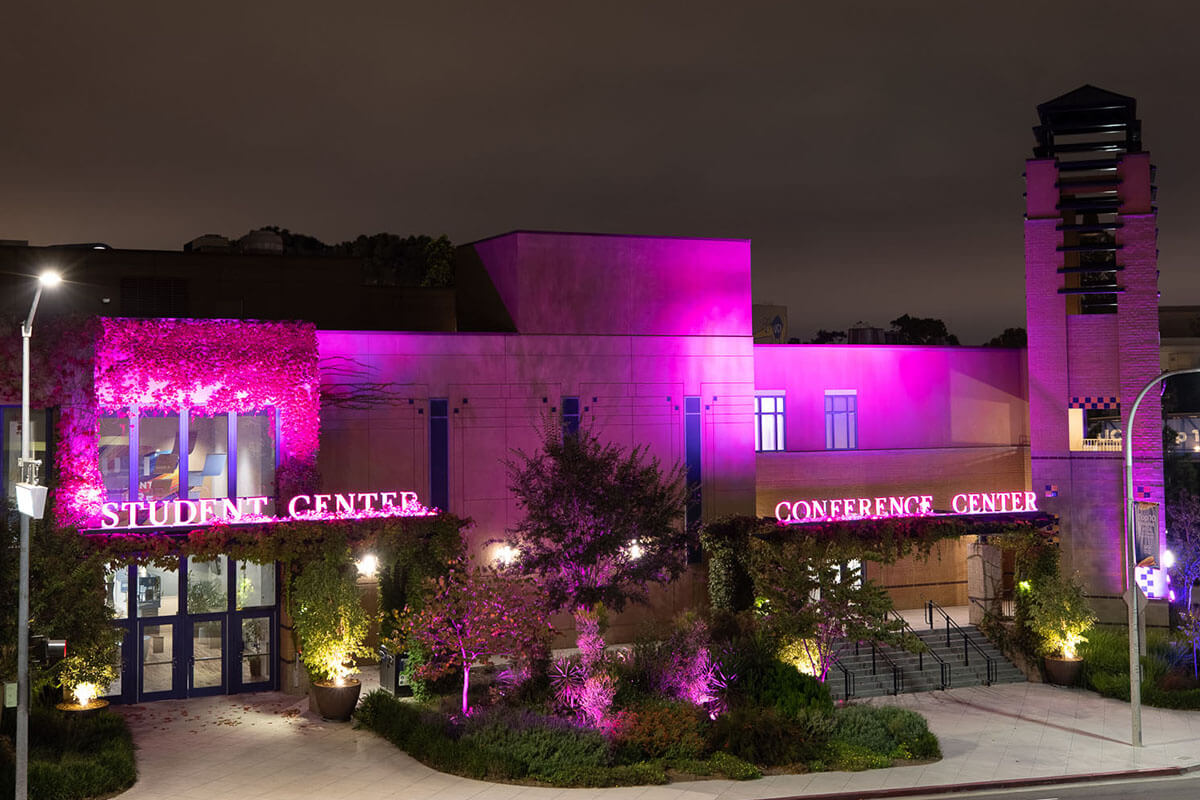 The UCI Student Center shows solidarity for Breast Cancer Awareness Month.
A Farewell to Spreadsheets
The UCI Web application dedicated to tracking employee progress and satisfaction draws in more accolades for the Student Center IT Developer team.
Zoomin' Through Spring Quarter
UCI's shift to online classes amidst global pandemic
Don't Miss Out On Free Virtual Events
The UCI Now app's latest feature invites the community to virtual events to help you stay connected to campus from home.
The Journey Toward Performance Excellence
Follow the Student Center IT Developer Team on their journey of performance excellence and their winning of the California Team Excellence Award.