Stories
Free Screening of It Chapter Two with valid UCI Student ID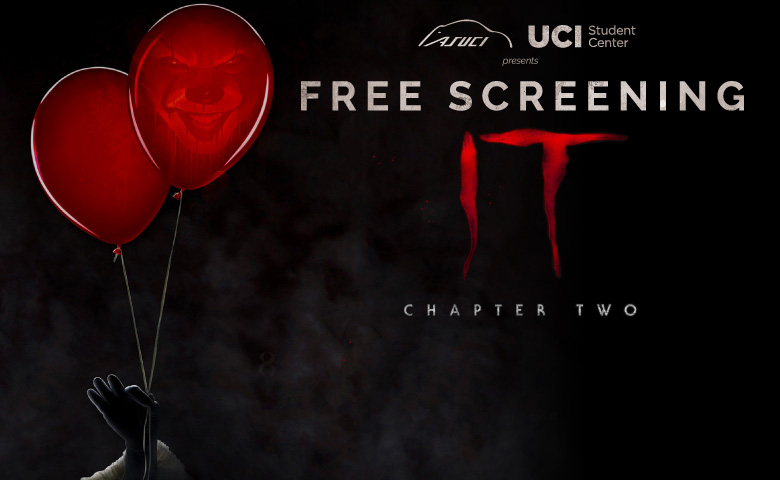 Free screening of It Chapter Two in the Crystal Cove Auditorium
Posted on October 29, 2019
Current UCI students can watch It Chapter Two for free in the Crystal Cove Auditorium this Wednesday at 7:00 p.m. Free popcorn, bottled water, and Halloween candy will be served along with chances to win an Anteater plush, a hydro flask, movie tickets, a UCI Tee or gift card. Visit studentcenter.uci.edu/uci-movie-nights to learn about ways to win and to read the Official Rules.
Students who upload a selfie taken at the event to their Instagram account with the hashtag #ASUCIMovieNightDrawing by midnight, October 31, 2019, will be automatically entered into an opportunity drawing. But if horror isn't your genre of choice, add your name to the Movie Nights email list for information on upcoming screenings and be entered for a chance to win a gift card.
ASUCI and the Student Center are co-sponsoring this event as part of an ongoing series called Movie Nights. Events like these are a fun way to add value and enrichen campus life with advanced screenings of popular movies not yet released in theaters, summer blockbusters, classic films, and popular titles.