Stories
UCI Computer Science Major Is So Fast, He's Ranked Fourth in the World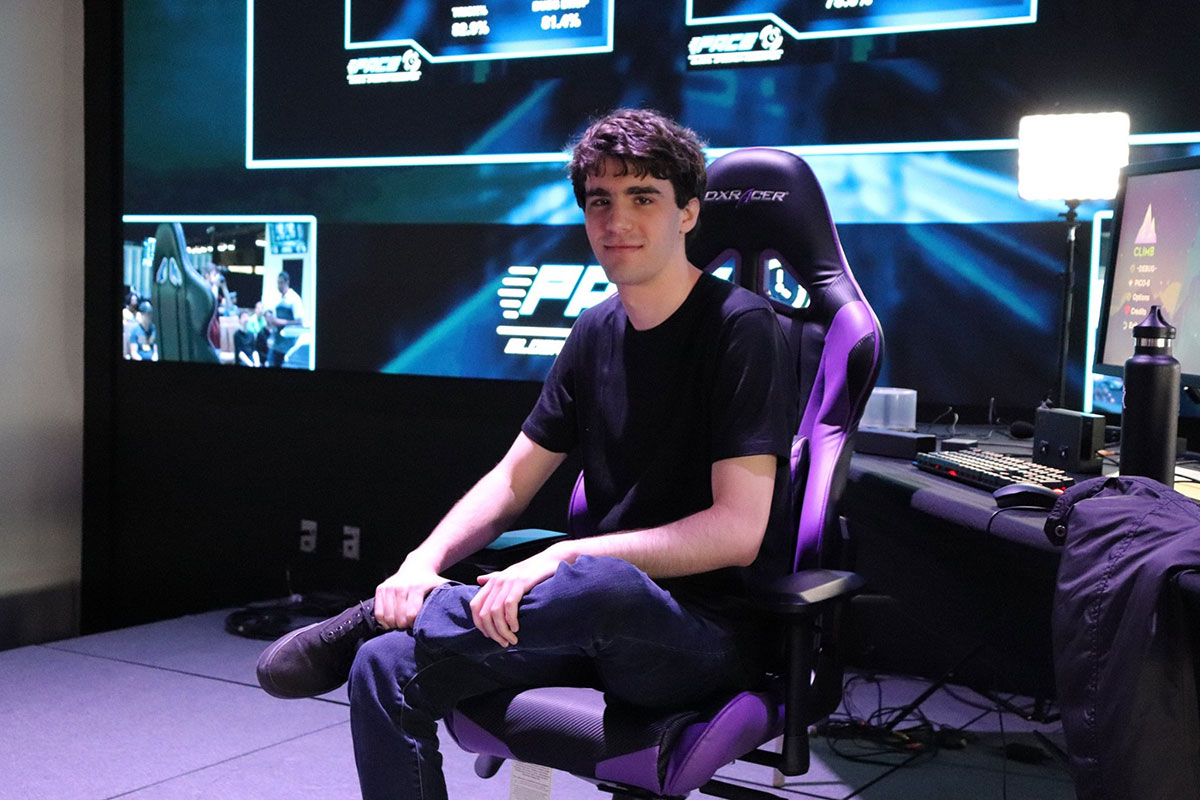 Tommy Patierno, Celeste speedrunning champion
Posted on September 26, 2019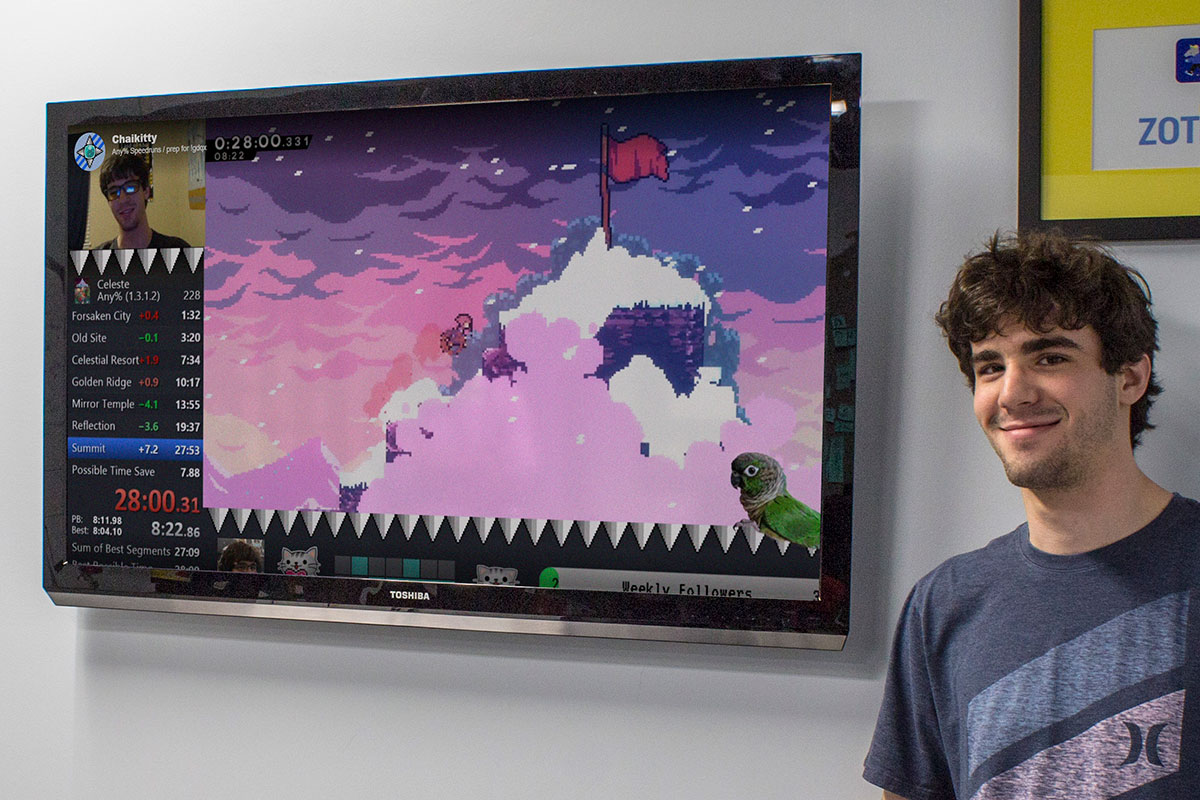 The game is called Celeste, and UCI computer science major Tommy Patierno is one of the best. Patierno (display name: chaikitty), 21, will face the undisputed champion TGH in a speedrunning marathon for charity. It is all part of a sold-out three-day conference called TwitchCon 2019. Thousands of streamers, professional gamers, esports enthusiasts and cosplay fans will descend downtown at the San Diego Convention Center. It is a chance to meet celebrities, network with gamers, and watch top streamers compete.
Celeste is a fast-paced single-player adventure. The player races against the clock through over 600 screens of hardcore challenges and devious secrets. Unlike team-play esports like League of Legends and Fortnite, during a speedrunning marathon, the first person to reach the end wins. In the case of Celeste, the first person to reach the summit is the winner. Patierno's best time is 27 minutes and 53 seconds. Twenty-two seconds behind TGH's top spot, Patierno will pack his lucky keyboard and reach for a new personal best.
Games Done Quick organized this Friday's Speedruning Marathon. Money raised supports The Able Gamers Charity, a non-profit helping people with disabilities get back into the game with custom setups. They provide modified controllers and assistive technology. The hope is rehabilitation through recreation. Games Done Quick has raised over $22.3 million working with different charities and The Able Gamers have raised over $112 thousand.
Patierno works as a web developer on the award-winning IT Dev team at the Student Center. Some of the more recognizable brands include the popular ZOTFinder app and the newer UCI Now app. His lead development on The Level Up Program won him a 2019 CASE Circle of Excellence Silver Award.
Patierno just laughs when asked about his display name chaikitty. "It's been so long" he said and vaguely recalls it having something to do with his brother throwing a beanie baby at a nearby chai latte. To become a Chai Guy, that's what he calls his subscribers, sub to chaikitty at twitch.tv/chaikitty. View over 170 videos and chat with him during a live stream.
You can play some of Patierno's early iOS developments by visiting landofchaiapp.com. Among his prouder experiments is RetroCube for iOS only, Chai Sprint, and Land of Chai 2. These projects date back to high school as a way to learn to code.
UCI is known for competitive team-play esports and for its amazing gaming arena. But there are surprisingly no Celeste groups on campus and no speedrunning events. According to chaikitty, it is easy to get started. Just pick up Celeste, Super Mario Sunshine, HoPiKo (Patierno's personal favorites) or similar game to get going. Video game speedrunning could be the next big headline at UCI.