Stories
Student Center & Event Services Wins Award in Innovation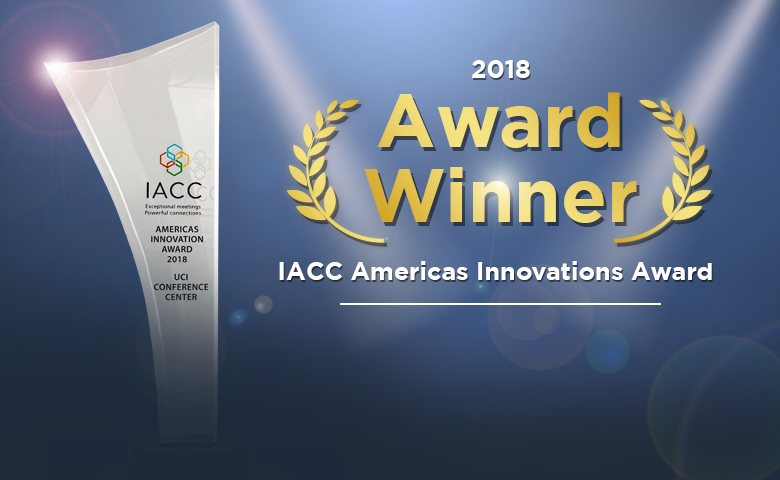 First-ever IACC Americas Innovation award
Posted on June 4, 2018
Only one year after the International Association of Conference Centres (IACC) recognizes Student Center & Event Services globally as a conference center of excellence, the Student Center wins the first-ever IACC Americas Innovation award.
The winner was announced at the IACC Americas Connect award ceremony in Philadelphia. Other finalists included Electro-Media Design, consultants in high-performance audiovisual and acoustics, and Sodexo, a leading provider of dining and facilities-management services. The Student Center was the sole recipient of this year's award for its Real-Time Ops app designed to enhance staff communications and improve customer service.
"It is with great excitement and gratitude that Student Center & Event Services is recognized for innovation by IACC because the award represents the type of organization we want to be. For us, innovation is about making meaningful change for the campus community," said Director Stacey L. Murren.
The Student Center is the first in Orange County and tenth statewide to achieve the honorable distinction of being counted among an elite group of 385 venues in 22 countries aspiring to international excellence.
IACC is the sole global professional organization that represents venues focused on meetings, training courses and conferences.